Code Igniter Training in Chennai
Session- 1
Introduction - What is CodeIgniter - CodeIgniter License - CodeIgniter versions - CodeIgniter Feature - Config Class, Database Config - CodeIgniter Installation - CodeIgniter File System - Explanation of MVC Architecture.
Session- 2
First CI Application - Loader Class - Libraries - Creating Static Pages - Creating First Controller - Model & View.
Session- 3
CodeIgniter URLs, URI Routing - Passing Parameters in URLs, URI Class.
Session- 4
Reserved Names.
Session- 5
Auto Loading Functions.
Session- 6
Form Handling - Input Class, Form Validation Class, File Uploading Class, Security Class, Page Redirection.
Session- 7
Helper Functions - Cookie Helper, Date Helper, Download Helper, URL Helper.
Session- 8
Database - Database Configuration, Connecting to a Database, Running Queries, Generating Query Results, Query Helper Functions, Field Data.
Session- 9
Session handling - Session Class.
Session- 10
Email Class - Sending Emails using CI, SMTP, Google.
Session- 11
Image Manipulation Class - Resize Image, Aspect Ratio.
Session- 12
Pagination Class - Pagination of large data.
Session- 13
Caching.
Session- 14
Encryption Class.
Session- 15
User Agent Class - Identify user agent and display browser specific view - Project.

Our PHP Training Courses

Three letters that together constiture the name of one of the world's most popular programming languages for Web development, the PHP Hypertext Preprocessor. And while you might chuckle at the geekiness of the recursive acronym, statistics indicate that...

MySQL is an Open-Source relational database management system that is rapidly growing in popularity. Known for its speed, reliability, and ease of use, MySQL has proven itself to be particularly well suited both for beginners and for experienced...

Professional website design involves a lot of interconnected tasks. To be a successful web designer or to manage a web-design project, you must understand the entire production process and the people and the people you'll work with along...

GET FEES


Quick Enquiry

Latest News
Best Curriculum for PHP Training From Accord
350+ Client more for student Placement
4000 sqft space for class room and lab facility

Video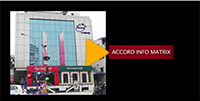 Image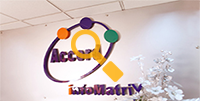 Student Voice