Drupal Training in Chennai
Drupal is free and open-source software (FOSS), governed by the GNU General Public License (GPL) Ver2. Depending on who you talk to, you'll hear Drupal called a Content Management System (CMS) or a Content Management Framework (CMF)—and both are accurate. It can be called a basic CMS because after installing only the base Drupal software, you can create a website with forums, static pages, and/or a blog, and manage the content online. On the other hand, it can be called a flexible CMF because most people choose to add additional modules to Drupal in order to bulid more complicated websites with more features, and Drupal also allows you to create fully custom modules.
What is Drupal?
The world of programming with the open source web content management system known as Drupal. Drupal is a publishing platform created by our vibrant community and bursting with potential. Use as-is or snap in any of thousands of free designs and plug-ins for rapid site assembly. Developers love our well-documented APIs. Designers love our flexibility. Site administrators love our limitless scalability.
What are the features of Drupal?
Organize & Find
Organizing and finding content is easy with Drupal, no matter how much content you have. Spend less time looking for information, and focus on getting things done.
Administer
With Drupal, administering a site is easier than ever.
Collaborate
Drupal's focus on social publishing can help you create sites and applications to help your users express their opinions and engage with one another.
Build
Easily build internal- and external-facing websites with no custom programming required.
Extend
Focus your efforts on building great websites, not re-creating features that already exist.
Create
Manage your content with an easy-to-use web interface. Drupal allows you to easily build custom forms that allow users to create and manage content without needing to know HTML or CSS.
Design & Display
Drupal gives you complete control of your content presentation
Connect
Drupal makes it easy to connect your website to other sites and services across the web.
Drupal Syllabus
What is Drupal? Why use Drupal? - Drupal Supported Applications: Content Management, Classification System, Web log, Discussion-Based Community and Collaboration - Installation of Drupal – Manual & Automatic Installation - How to use Drupal? - Drupal Modules:Views, Content Construction kit, Path auto, Token, File field, Administration Menu,Show case & Quality Assurance, Image Field, Image API, Image Cache, Date - Drupal Themes - Users & Access Control in DrupalAccessRules,Permissions, Roles, Users & User Settings - Search Engine Optimization and Search Engine Friendly URLs - Drupal Back up & UpgradeBack up of all Website Files – Back up/Export of Database – Drupal Update - Drupal Taxonomy: Term, Vocabulary – Categorization – Tagging – Create New Vocabulary – Manage Vocabularies – Post Content in Drupal Taxonomy

Our PHP Training Courses

Three letters that together constiture the name of one of the world's most popular programming languages for Web development, the PHP Hypertext Preprocessor. And while you might chuckle at the geekiness of the recursive acronym, statistics indicate that...

MySQL is an Open-Source relational database management system that is rapidly growing in popularity. Known for its speed, reliability, and ease of use, MySQL has proven itself to be particularly well suited both for beginners and for experienced...

Professional website design involves a lot of interconnected tasks. To be a successful web designer or to manage a web-design project, you must understand the entire production process and the people and the people you'll work with along...

GET FEES


Quick Enquiry

Latest News
Best Curriculum for PHP Training From Accord
350+ Client more for student Placement
4000 sqft space for class room and lab facility

Video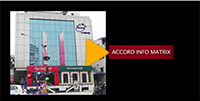 Image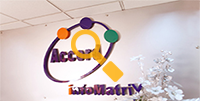 Student Voice