Joomla Training in Chennai
Joomla is free and open-source software (FOSS).
What is JOOMLA?
Joomla is so much more than just a powerful content management system. Joomla! Development encompasses a wide variety of tasks. One project might be to create a single override file to change the way one page is presented. Another project might be to create an extension with multiple components, plugins, and modules.
What are the features of JOOMLA?
User Management
Media Manager
Language Manager
Banner Management
Contact Management
Polls
Search
Web Link Management
Content Management
Syndication and Newsfeed Management
Menu Manager
Template Management
Integrated Help System
System Features
Web Services
Powerful Extensibility
JOOMLA Syllabus
Introduction to Joomla - Joomla 1.5X Administration:Edit Template – Back up Database – E-mail Users – Media Manager – Module Manager – Set up RSS – Trash Manager – Update User – User Manager - Joomla Content: Add a Category – Add Content Item – Add Section – Add Contact Form – Assign Template- Change Access Level – Change Front page Layout – Change Home page – Publishing Controls - Joomla Set up: InstallJoomla 1.5 – Install Extension from URL – Install Extension Manually – Install an Extension – Global Configuration – Enable SEF – Change Installed Folder - JoomlaMenus: Menu Manager – Add Menu Items: Internal, External, Separator, Alias - Practical Session for the Developer: Creating a Joomla Module

Our PHP Training Courses

GET FEES


Quick Enquiry

Latest News
Best Curriculum for PHP Training From Accord
350+ Client more for student Placement
4000 sqft space for class room and lab facility

Video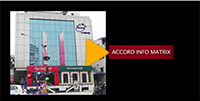 Image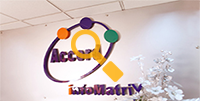 Student Voice